Manifold launch 'The Promised Land' EP @ O2 ABC 08.09.17
Ok, so hands up – I'm not quite the impartial reviewer in this instance. I wore multiple hats for this one and had the honor of organizing this gig, being able to bring four great local bands to one of the bigger venues in Glasgow all for £6 a ticket. Why? Because I think these are four of the best new bands coming out of Glasgow right now and are definitely ones that YOU need to watch.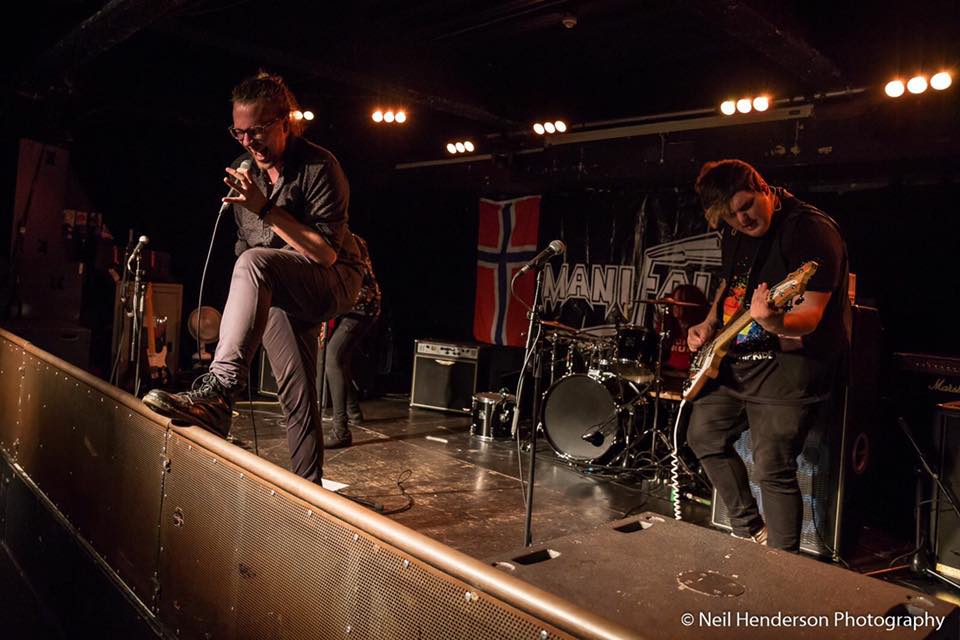 First up to the stage was Magic Trik. In all honesty, choosing a running order for this gig was an extremely hard task as all four bands (Magic Trik, Mantis Toboggan, Black King Cobra and Manifold) could all hold their own in a headline show. Alas, somebody had to go first. If you've never caught this band then you're missing out. With over 1000 followers on Facebook, it's easy to see why. They bring a distinct 70s rock vibe to the night with their Orange amplification sound. If you like bands like The Struts, The Darkness, Kaato and The Biters – then you'll love these guys. Singer, David McFarlane has a set of pipes on him that once heard will not be easily forgotten. (He even turned multiple heads in the soundcheck!) The guys provided a groovy start to the evening, even if they did play a little longer than intended. A key highlight of the set was their incredible cover of Voodoo Child. Let's face it – you've got to be brave to cover this one and do it justice, and boy did they do it justice. Well done guys! Their end track Wreck of a Woman also went down well with the audience and they now have a lyric video out for their opening track Not For Long – which you can check out here:-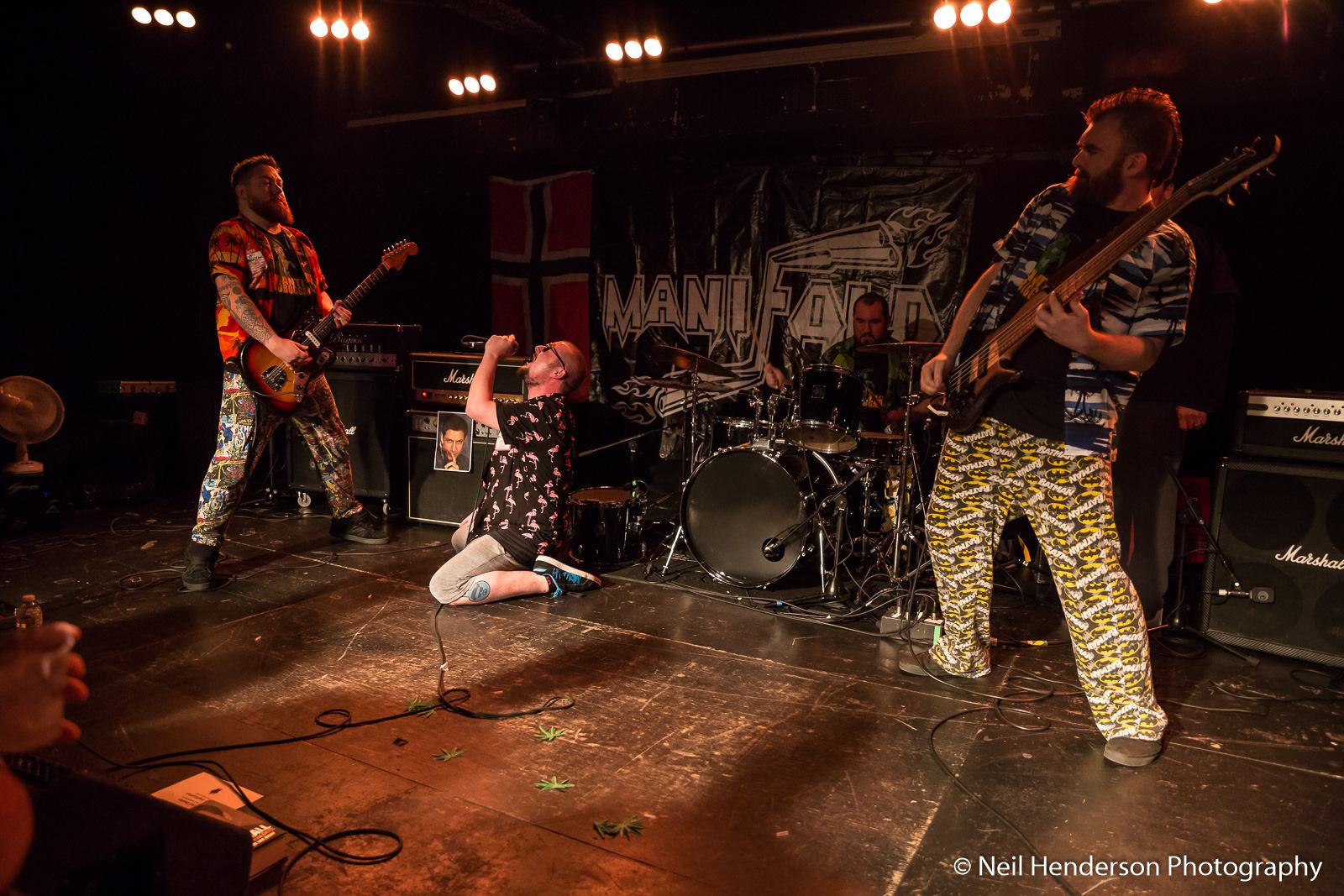 Next up, Mantis Toboggan. (Yup, they're named after Dr Mantis Toboggan from Always Sunny In Philadelphia) Seeing these guys is more of an experience or religious happening rather than your average gig-going experience. One thing is for sure, you'll certainly be a different person after watching them! With the stage adorned in cardboard cutouts of Arnold Schwartzenegger, the audience members who've never bared witness to these guys live wonder what awaits them. The pajama wearing pirates from outer space then take to the stage triumphantly with Capt'n Chris at the helm kicking off with Living On Borrowed time, complete with head swivels and foot stomping to get the audience going. It's clear they've brought the Tobogganeers out in force with them this evening, as one look around the audience demonstrates Lei's and Hawaiian shirts aplenty. They then kick into Landmines Of Stress, complete with 8-bit dancing actions. It's clear this band have brought energy and enthusiasm in swathes and bring the audience up from the burning groove of 70s rock to their outer limits. The highlight of the set – aside from bringing two audience members onstage and hurtling over the barriers for an air guitar battle – has to be the reading of Arnold sandwiched between I'm Good and Grief Dealer. This is wherein the band take a page at random from the Gospel Of Arnold – (Arnold Schwarzenegger's Autobiography – Total Recall) and read it aloud to the audience as a ceremonial reading. Utter hilarity and the good kind of carnage throughout – watch out for this lots album Launch party as God himself (or Arnie as it may be in this case) only knows what will happen on this adventure!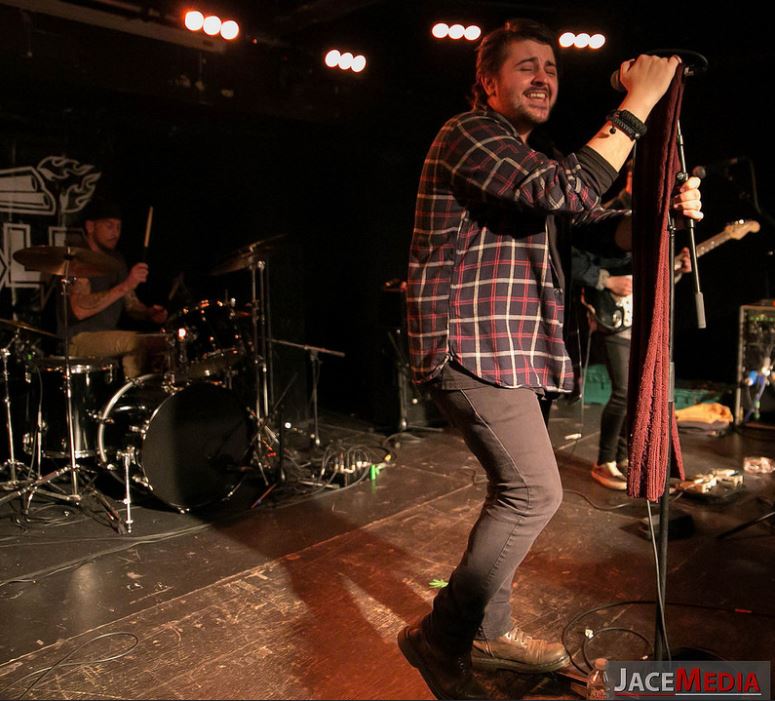 Image Credit: Ritchie Birnie from Jace Media
Black King Cobra then bring their own bluesy groove-rock to the evening in their signature style to nicely warm up the crowd before Manifold. Again, it's clear to see that as the bands change over a loyal BKC following charge to the front and that a good chunk of tonight's audience are keen to catch them on the bill, with some even doing disappearing acts from other gigs to catch them Opening things up with Blood Rush, from the instance the boys take the stage you can hear Callum's sheer vocal quality merge nicely with the hook-laden music.  Although the set was plagued with technical difficulties throughout – the lads held it together with the most impeccable manners I have ever seen! Instead of shouting, swearing and allowing their frustrations to take over, they valiantly carried on and played their entire set, with singer, Callum Moran, apologising and keeping the audience onside throughout. You can tell the whole room was with them and absolutely felt their pain. My personal highlight of the set was Wrack N Ruin, which has a cool, elegant blues feel to it. With a bouncy bassline that exemplifies funk and an extremely singable breakdown. They keep the audience seduced on a knife-edge throughout. Hear exactly what I'm talking about here:-
With the songwriting talent of Alter Bridge, the raw vocals of Broken Witt Rebels or and the bouncy funk feel-good edge of The Electric Boys – this band is a hybrid all of their own.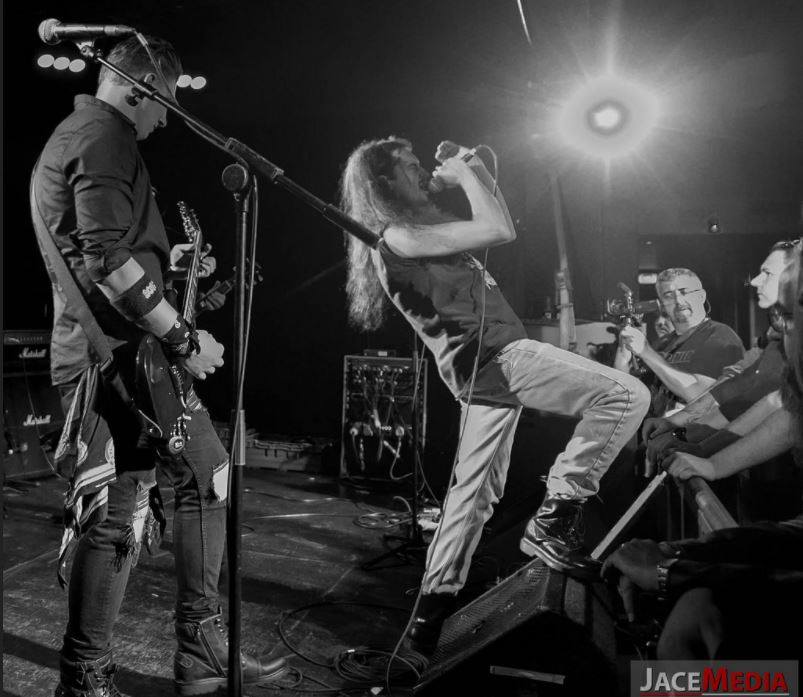 Image Credit: Ritchie Birnie from Jace Media
Entering somewhat demurely to the stage during Kenny Logging's Dangerzone, Manifold take to the stage for their headline set – playing The Promised Land EP in full as well as treating us to new song Undercover Lover, which is yet to be recorded. (Rumor has it we can expect a full album from the boys this Winter.) Guitarists, Ewan Driver and Bassist, J.B. Storm swarmed the stage encompassing every inch of it like hot sticky tar from the get-go, sprawling and oozing all over the stage. Like ectoplasm that had just shot out from a nearby exorcism. Second guitarist, Darren Mahoney, plays the full set "taps aff" as we say in Glasgow (meaning with no top) adorned with his trademark cowboy hat like a cherry on top. The band plays a ferocious set, barely coming up for air. However, when they do, the audience are treated to (or have to suffer, depending on which way you look at it) frontman John C J Gunn's jokes and stage chatter. However, there's a comedic effect to this with the rest of the band often stepping in to correct him; such as reiterating they have a merch stand, not a souvenir stand with stocks or rock available. (Although I believe they are working on acquiring these!) Drummer Rucka Russell also offered his own interruptions to this by leading charge from the back. In fact, throughout the set drummer, Rucka Russell, dominated the drums – playing on his own kit, you can tell this gave him an extra level of confidence knowing exactly where every nut, bolt and fixing was and at points, he conducted the band from the back.
We also see a new side to bassist J.B. Storm in this performance. Usually, one for getting lost in the shadows (Yup, that's a Lost Boy's reference) tonight he was front and centre – taking over the camera's and video footage and playing to the audience 200% throughout the entire set. At one point, he plays with a selection of audience drinks around his feet, and with swagger like this on display tonight, we're surprised he didn't drink them too! More of this and we might just see a star in the making. The only criticism would be that it seemed like singer John C.J. Gunn wasn't quite firing on all cylinders for this show. Previously we've seen him slink along barriers with all the prowess of The Rum Tum Tugger, but tonight he somewhat keeps his distance from the audience. Highlights of the set include entrance song Stop Teasin', which in essence tells you everything you need to know as to the lyrical content and themes the band are inspired by. A round of Whole Lotta Rosie goes down exceedingly well, with audience shouts of "Angus" in all the right places. You can sense this band has a "we don't give a fuck attitude" which goes down well with the Glasgow audience. No airs, no graces – just a good old bit of rock n roll.
All in all – a great night with fabulous sets put in by all bands.
Please do go and check each one of them out, as I promise you will not be disappointed.